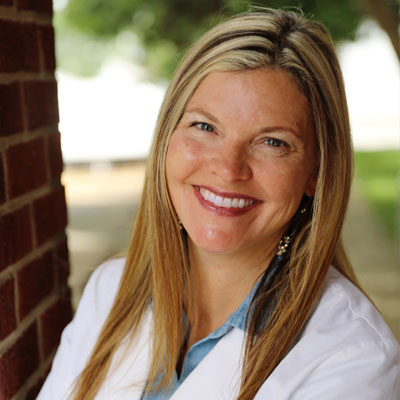 Dr. Tausha Barton
Dr. Tausha L. Barton offers comprehensive vision and eye health examinations to patients of all ages – from pediatrics to geriatrics. She specializes in:
Pediatric eye care
Low vision services
Difficult to fit contact lenses
Emergency eye care (including foreign object removal)
Diagnosis and management of eye diseases including:

diabetic eye disease
macular degeneration
dry eye disease
glaucoma
cataracts
Dr. Barton also examines children and adults with special needs. This includes, but, is not limited to:
Down Syndrome
Autism
Non-verbal patients
Those with high anxiety
Dr. Barton received her Doctor of Optometry degree from the Illinois College of Optometry (ICO) located in Chicago, Illinois. While attending ICO, she also earned a Bachelor of Science in Visual Science. Dr. Barton completed a residency in Ocular Disease and Low Vision Rehabilitation at two VA hospitals: West Side Veteran's Affairs Medical Center (now the Jesse Brown VA Medical Center) in Chicago, IL and the Central Blind Rehabilitation Center at Hines VA Hospital in Hinesdale, IL. During her residency, Dr. Barton also assisted at the Lions' Foundation Low Vision Clinic at the Illinois State School for the Visually Impaired. She became a Diplomate of the American Board of Optometry in 2013.
A native of Hillsboro and a graduate of Hillsboro High School, Dr. Barton earned a Bachelor of Science Degree in Nutrition from The Ohio State University.
Dr. Barton has served as a teaching assistant at ICO and served as a clinical and didactic instructor of 4th year optometry students at West Side VA and Hines VA Hospitals. She is currently an Adjunct Faculty member at the Illinois College of Optometry.
Dr. Barton has lectured to faculty and graduate students of both The Ohio State University and the Illinois College of Optometry on the following topics:
Breast Feeding vs. Formula Feeding of Infants and Optimal Visual Development
Plasma Antioxidant Levels and Their Association with Age-Related Macular Degeneration
Vision and Juvenile Delinquency
Retinitis Pigmentosa and Low Vision Implications
Macular Holes and Use of Technology: Optical Coherence Tomography and Multifocal Electroretinograms
Dr. Barton has participated in multiple research projects including areas of infant vision development, the impact of nutrition on cataract development and reversal, as well the use of the Neitz Color Vision Test for children.
Along with her colleagues, she presented two of her research projects at the American Academy of Optometry:
Primary Open Angle Glaucoma in Younger African American Males – A More Aggressive Disease?
Presentation of Primary Open Angle Glaucoma in an African American Population Under Age 55
Dr. Barton opened Buckeye Family Eye Clinic, Inc. in 2004. She is Board Certified in Optometry, a member of the American Optometric Association, Ohio Optometric Association and the Hillsboro Lions Club. She participated in a VOSH (Volunteer Optometric Services to Humanity) mission to provide optometric services to a population in need in Liberia, Costa Rica. Dr. Barton strives to deliver an exceptional patient experience using a personalized, family-oriented approach while utilizing the latest in technology.
Dr. Barton is an avid music enthusiast and loves hiking, boating and other outdoor activities. She enjoys volunteering at area schools performing vision screenings and presenting eye care programs. She resides in Hillsboro with her husband, Brett, daughter, Riley and two sons, Dylan and Logan.