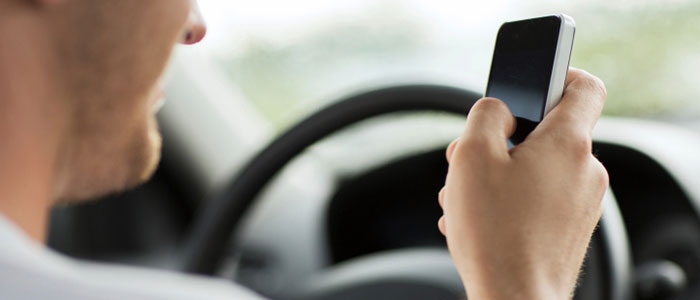 There are many opinions on the topic of texting and driving. The goal of this blog is to neither refute nor endorse the subject, but instead to explore the effects on vision during texting. It is up to the reader to make a judgement call on the endorsement of texting and driving.
You may not be surprised to hear that texting has replaced drunken driving as the number one cause of deaths in the teenage population. According to Cohen Children's Medical Center in New York, teen drunken driving has gone down over 50% since 1991 but the number of people texting and driving has skyrocketed. It is illegal to text and drive in the UK, but not in many states in the USA. Some phone companies are launching ad campaigns to discourage texting while driving, and they are reporting a 23 times higher incidence of an accident if you text and drive.
So why does it make you more likely to crash from a visual perspective? The problem lies in distraction from driving. For example, it takes a fast texter approximately 20 seconds to read and reply to a text. At 55 mph on the highway, a driver glances away from the road for approximately one-third of a mile. When the driver is focusing on their screen, this gives the driver essentially tunnel vision causing the visual system to essentially use peripheral vision. Your central vision is used to detect depth perception, detail, and colors such as red or green. So when texting, your depth perception, or 3-D vision, is altered, so that if cars are stopped ahead or closing in rapidly, its not detected. Brake lights are red, so while texting, our visual system is using mainly peripheral vision, which can detect gross movement, but not the color red.
So next time you encounter situations with texting and driving, know that the visual system was designed to perform advanced visual perception while using central vision. This includes detail vision, depth perception, and color vision....all of which are placed on hold while texting and driving, since the visual system switches to peripheral vision designed to detect gross movements.
For more information on texting and driving see:
US Dept. of Transportation
The content of this blog cannot be reproduced or duplicated without the express written consent of Eye IQ.